Choose the
Perfect Model for Portable or Studio
UltraStudio features a 'breakout box' style design that gives you virtually every connection you need to connect to professional decks, monitors and other equipment. That means they're perfect for equipment racks or post production suites where you need to position them on a desktop or editing station. UltraStudio Mini models feature a more compact design thats more portable so it's the perfect choice when you need to access video connectivity for live camera capture or on set color grading on location.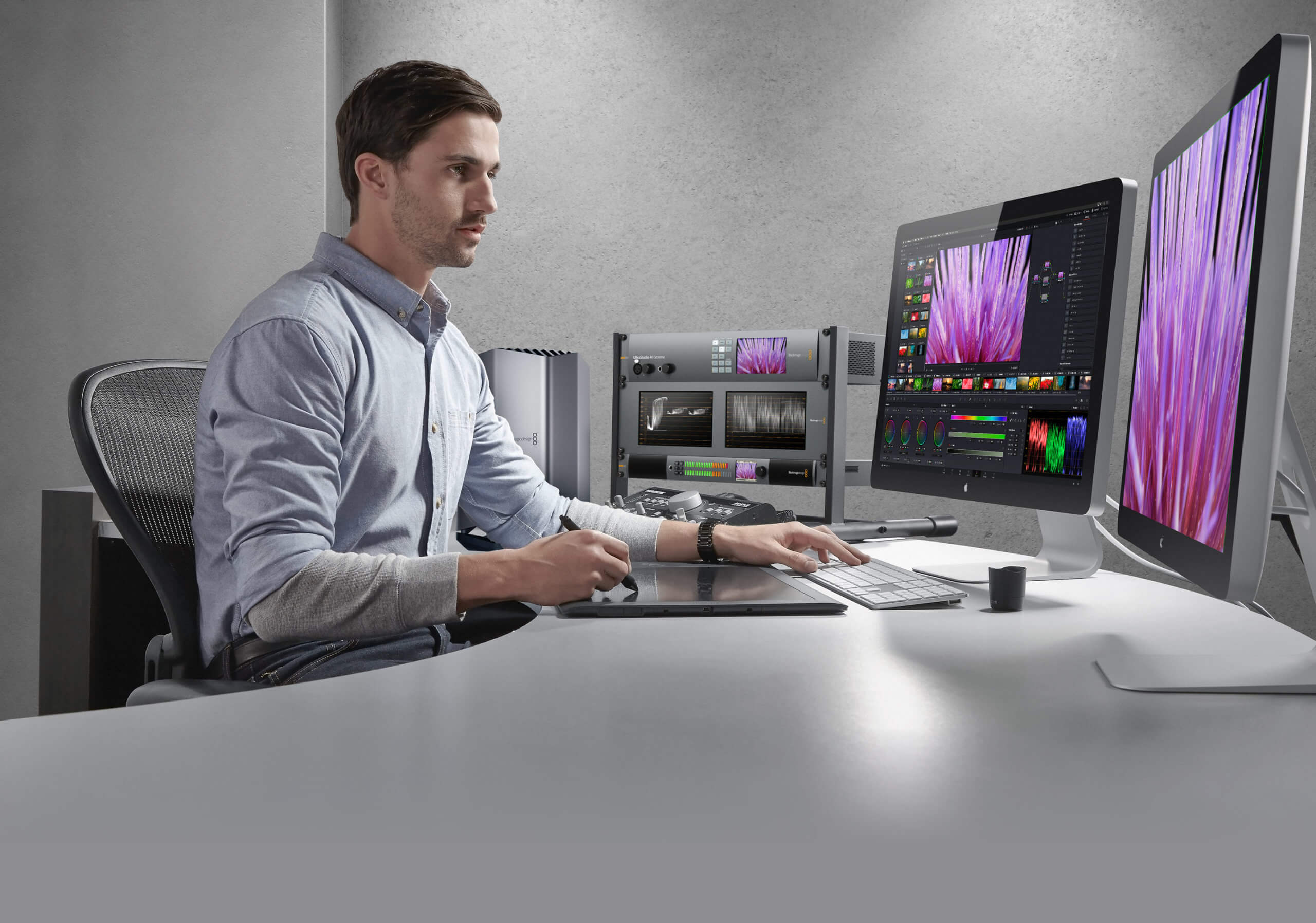 Professional Capture& Playback for any Workflow!
Whether you're working on-set or in post production, UltraStudio gives you broadcast and digital cinema quality capture and playback that can be used for any workflow. UltraStudio is perfect for everything from editing, color and visual effects to live capture and on-set monitoring during production. There are even models with 12G-SDI and support for the latest HDR formats to ensure
high end colorists get everything they need for monitoring to broadcast displays, HDR televisions or the latest digital cinema projectors. UltraStudio can even be used to feed SDI fill and key from RGB graphics directly from a computer to a live production switcher for amazing live broadcast graphics keying.

Built In Hardware Video Encoding
UltraStudio 4K Extreme 3 features a built in multi format hardware encoder that lets you capture to H.265. H.265 delivers amazing quality and is the compression standard for distributing Ultra HD content online. You can also use H.265 compression for SD and HD video giving you smaller files at higher quality than other compression formats. The built in hardware encoder is designed to be upgradable so you get a future proof solution that can add new formats via software updates as they become available.
World's Highest Quality Connections
With UltraStudio you can connect to virtually any video device! All UltraStudio models include SDI in and out, HDMI out for monitoring on TVs and projectors and analog YUV/NTSC/PAL video and balanced analog input for archiving from legacy analog broadcast tape decks. Plus the dual SDI outputs can switch to fill and key! All models include video reference for sync playback to broadcast systems, plus RS-422 remote. The UltraStudio 4K Mini and Extreme models add an extra HDMI input plus a balanced analog audio out for connecting to in-studio audio monitoring. UltraStudio 4K Extreme's larger design accommodates 4 channel analog audio via XLR connections, 2 channels of AES/EBU digital audio and dedicated timecode connections.



Supports Macswith Thunderbolt 3
UltraStudio has been specifically designed for the Mac platform's unique needs and is supported by a huge range of popular video software. The included drivers have been optimized for high performance video, plus the features needed for editing software such as DaVinci Resolve, Final Cut Pro X, Premiere Pro CC, and Avid Media Composer. For visual effects get full compatibility with Fusion, After Effects CC and Photoshop CC. For audio get compatibility with ProTools, Steinberg Nuendo and Cubase. For streaming use OBS, Wirecast, Livestream Producer.
Get Incredible
Windows Compatibility
For Windows you get access to a massive range of software because UltraStudio supports WDM and DirectShow! For editing you can use DaVinci Resolve, Avid Media Composer, Premiere Pro CC, MAGIX Vegas Pro, Corel VideoStudio Pro, CyberLink Power Director and MAGIX Video Pro. For visual effects use Fusion, After Effects CC and Photoshop CC. Audio software supported includes Steinberg Nuendo and Cubase. When streaming you get compatibility with Flash Media Live Encoder, Xsplit Broadcaster, Wirecast and Livestream Producer.