Hollywood's #1 Post Solution
High end professionals working on feature films and television shows use DaVinci Resolve more than any other solution! That's because it's known for incredible quality and creative tools that are light years beyond the competition. You get DaVinci's Emmy™ award winning image technology with 32‑bit float processing, patented YRGB color science and a massive wide gamut color space
for the latest HDR workflows. You also get the legendary quality of Fairlight audio processing for the best sound in the industry! With DaVinci Resolve, you get the same exact tools professional colorists, editors, VFX artists and sound engineers use every day to finish your favorite films and streaming television shows!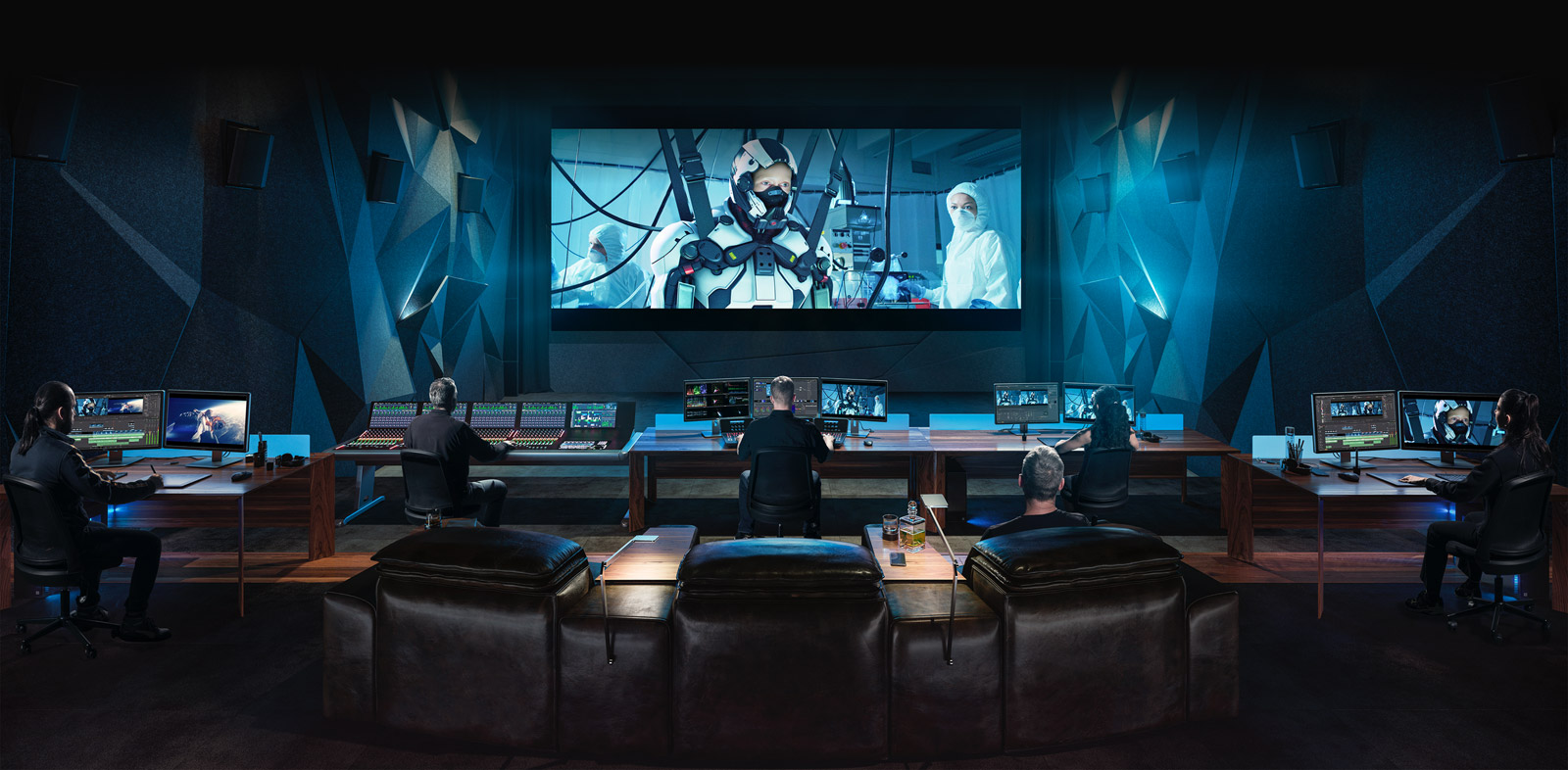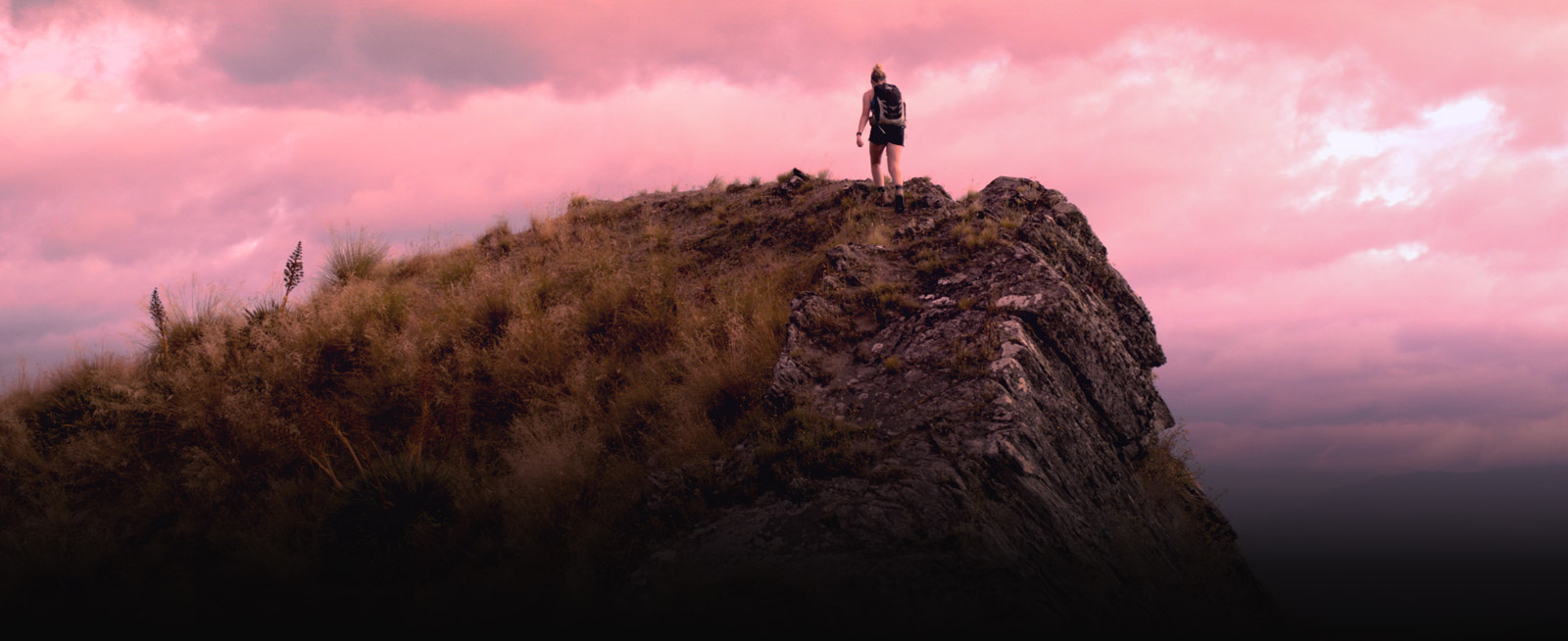 What's New in DaVinci Resolve
DaVinci Resolve 17 features new image processing for the latest wide gamut HDR, a powerful audio engine, immersive 3D audio workflows and more! Colorists get new HDR grading tools, AI based magic mask and more. Fairlight upgrades mouse and keyboard based edit selection tools along with Fairlight audio core, a high performance audio engine that
supports 2,000 tracks on a single system! Editors get a new metadata based "slate" view with bin dividers to organize and find footage faster, zoomed waveforms for audio editing, smart reframing, proxies, live effect previews and more. In addition, effects, titles or transitions created on the Fusion page can be used on the edit and cut pages!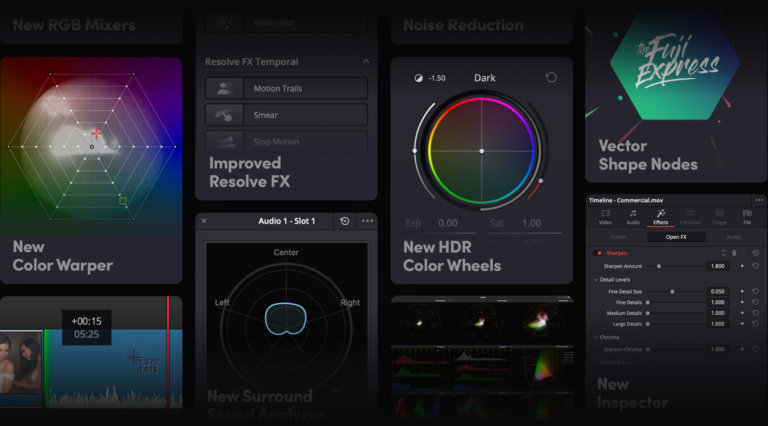 All In One Solution
for Post Production
DaVinci Resolve is divided into "pages," each of which gives you a dedicated workspace and tools for a specific task. Editing is done on the cut and edit pages, visual effects and motion graphics on the Fusion page, color correction on the color page, audio on the Fairlight page, and media organization and output on the media and deliver pages. All it takes is a single click to switch between tasks!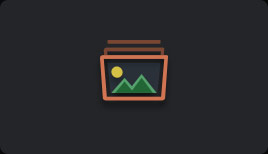 Media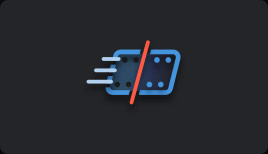 Cut
Edit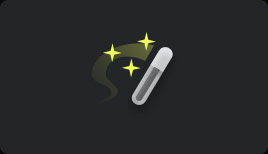 Fusion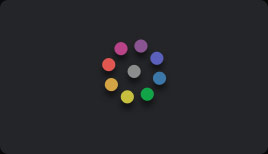 Fusion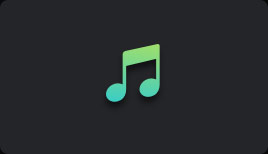 Fairlight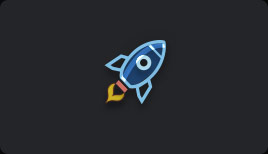 Deliver
The DaVinci Neural Engine uses state of the art deep neural networks and machine learning, along with artificial intelligence to power features such as facial recognition, object detection, smart reframing, speed warp retiming, super scale up‑scaling, auto color and color matching and more! The DaVinci Neural Engine is entirely cross platform, using the
latest GPU innovations for AI and deep learning to provide unparalleled performance and quality. The DaVinci Neural Engine provides simple tools to solve complex, repetitive and time consuming problems. For example, it enables facial recognition to sort and organize clips into bins based on people in the shot, to reframe shots and more.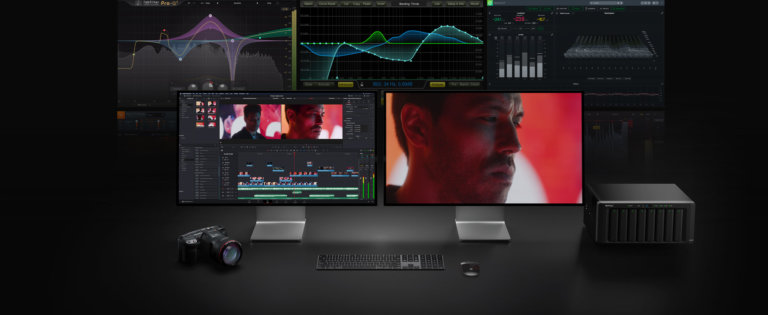 DaVinci Resolve is the only solution that lets you grow and build your own multi user post production studio! It's designed for collaboration so as you get more work or larger jobs, you can add users and all work on the same projects at the same time. Everything is managed by a powerful multi user database and universal timeline so editors, colorists, VFX
artists, animators and sound engineers can all work together. Best of all, you no longer have to import and export files, translate projects, lose work, or conform and manage changes. DaVinci Resolve is the only application in the world that lets everyone work together in parallel on the same project and at the same time!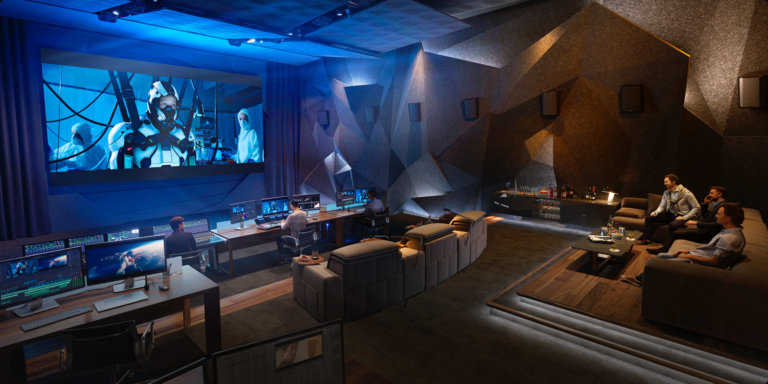 DaVinci Resolve Color Panels
DaVinci Resolve color panels let you adjust multiple parameters at once so you can create unique looks that are impossible with a mouse and keyboard. The incredibly small DaVinci Resolve Micro Panel is great for new colorists just getting started or anyone that needs a portable panel. It features three high quality trackballs, knobs for primary adjustment controls and buttons for
playback and navigation. The DaVinci Resolve Mini Panel features additional controls and screens for accessing virtually all palettes and tools. For the ultimate in control, the DaVinci Resolve Advanced Panel gives high end professional colorists access to every single feature and command mapped to a specific button!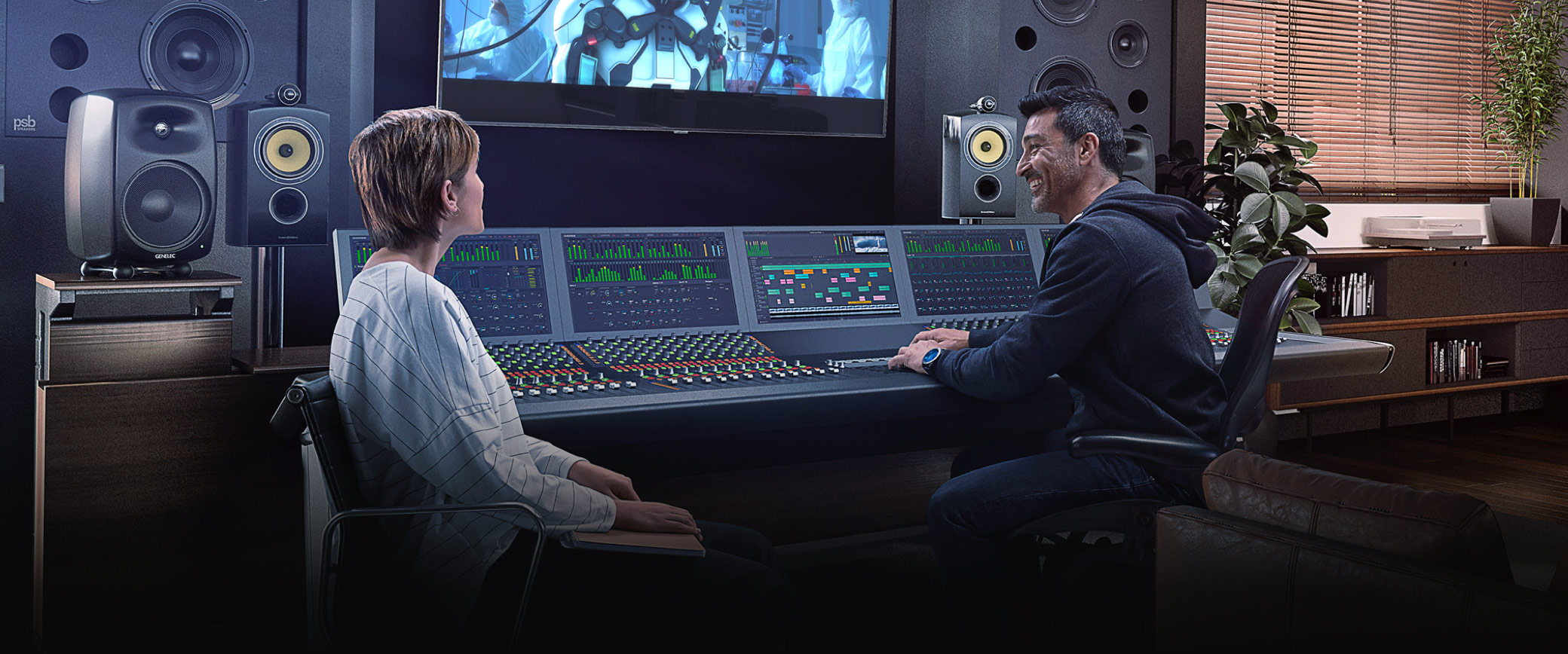 Fairlight ProfessionalAudio Consoles
Designed in collaboration with professional sound engineers, Fairlight hardware consoles streamline your workflow, acting as a natural extension of the software. The intuitive, task based design adapts automatically, putting the controls you need right at your fingertips when you need them. That means you'll spend more time being creative and work
faster than using just a mouse and keyboard! The Fairlight Desktop Console is a complete mixing console that's ideal for use in home studios, small suites or on the road. You can also install Fairlight Studio Console components into your own desk or purchase a pre‑configured multi bay Fairlight console for dedicated audio suites and scoring stages!